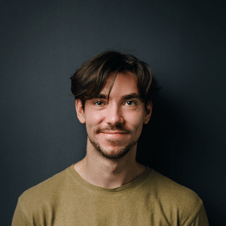 Felix Öberg
Jr. Motion Designer – Marketing
At Amuse, I... 
Create and deliver motion graphics for various media. Working with the Brand & Creative team to select audio, video, colors, animation for graphic design. Editing video footage and adding elements to enhance motion graphics. 

When I am not working...
I produce music as an independent artist. I love to make atmospheric electronic sounds with great inspiration from genres such as UK garage and electronica. Besides that, watching football with friends and enjoying a beer at the bar never goes wrong!