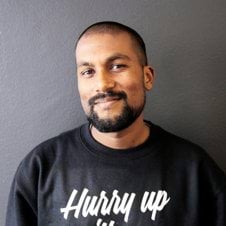 Daniel Åberg
Sr. Designer – Marketing
At amuse, I...

I create visual communication for our brand such as merch, stickers, motion graphics, gifs, flyers etc. I also help ensure that our visual identity & communication is followed and consistent on our different platforms.
When I am not working:
I play video games, draw type or rewatch Parks & Recreation for the 50th time. I also cook or watch an absurd amount of cooking videos.